A first conclusive edition for the Tamia Pack team at the Euroseeds Congress which was held in Prague on October 18, 19 and 20. The vacuum seed and grain storage...
TAMIA PACK completes its SAFET'HY vacuum packing equipment offering with the TAMIA Optimum. This equipment now concentrates all the knowledge and market experience of...
There is a growing need to shelter seeds and seeds in a safe and sustainable manner, and without resorting to any insecticide treatment. Creator of cereal varieties and...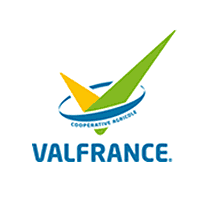 « After the last campaign we decided to preserve our stocks of organic cereal seeds with the vacuum process of TAMIA PACK. Our need was to limit storage losses, and therefore our financial losses, with chemistry-free technology. We were very satisfied with the TAMIA PACK service provided at the end of November in our Verneuil l'Etang plant in Seine et Marne. Since then, our on-site team has been checking on a daily basis the hold of the big-bags that have not moved since they were vacuumed. This is a real confirmation of the interest of this technology, which already allows us to have large volumes of good quality seeds to start the next production campaign early. I am very "fan" of this innovation and spontaneously recommend it to my professional entourage. »
Frédéric Guilbert
Seed Production Manager, VALFRANCE
« After the last campaign we decided to preserve our stocks of organic cereal seeds with the vacuum process of TAMIA PACK. Our need was to limit storage losses, and therefore our financial losses, with chemistry-free technology. We were very satisfied with the TAMIA PACK service provided at the end of November in our Verneuil l'Etang plant in Seine et Marne. Since then, our on-site team has been checking on a daily basis the hold of the big-bags that have not moved since they were vacuumed. This is a real confirmation of the interest of this technology, which already allows us to have large volumes of good quality seeds to start the next production campaign early. I am very "fan" of this innovation and spontaneously recommend it to my professional entourage. »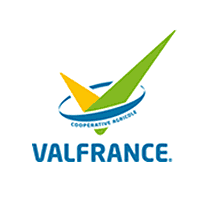 Frédéric Guilbert
Seed Production Manager, VALFRANCE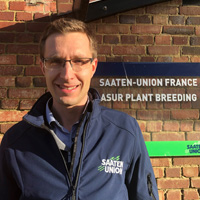 « At ASUR Plant Breeding, we work in part with high-value hybrid grain seeds. The initial vacuuming investment is covered by the maintenance of germination and the absence of management costs related to the control of insects and the absence of electricity costs compared to the use of a cold room . This storage method guarantees us good conservation without loss and over several years if necessary. Our seeds are protected, especially from moisture. Real added value! »
Guillaume Cazier
Production and Supply Chain Manager,ASUR PLANT BREEDING
« At ASUR Plant Breeding, we work in part with high-value hybrid grain seeds. The initial vacuuming investment is covered by the maintenance of germination and the absence of management costs related to the control of insects and the absence of electricity costs compared to the use of a cold room . This storage method guarantees us good conservation without loss and over several years if necessary. Our seeds are protected, especially from moisture. Real added value! »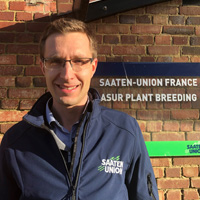 Guillaume Cazier
Production and Supply Chain Manager,ASUR PLANT BREEDING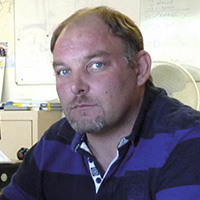 « The SAFET'HY process brings a lot of flexibility.It allows the production line to be supplied regularly and easily as needed.This conservation technology thus facilitates the management manufacturing while clearly preserving the seed quality. »
Emmanuel Radière
Site Plant Manager, EUROSEM
« The SAFET'HY process brings a lot of flexibility.It allows the production line to be supplied regularly and easily as needed.This conservation technology thus facilitates the management manufacturing while clearly preserving the seed quality. »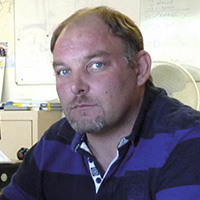 Emmanuel Radière
Site Plant Manager, EUROSEM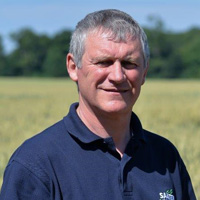 « Spearheading easy-to-use vacuum technology, the Tamia Pack team is distinguished by its professionalism, creativity and sympathy. How lucky for us breeders to be able to keep our younger generations in 1.2 t vacuum sealed big-bags or 25 kg bags for several years safe from insects and rodents! For 5 years, the Tamia Pack process has enabled us to store 350 t / year under vacuum without the use of a cold room. Thank you to them for their services and all my development wishes around the world. »
Jean Luc Quandalle
Breeder, Technical Manager,ASUR PLANT BREEDING
« Spearheading easy-to-use vacuum technology, the Tamia Pack team is distinguished by its professionalism, creativity and sympathy. How lucky for us breeders to be able to keep our younger generations in 1.2 t vacuum sealed big-bags or 25 kg bags for several years safe from insects and rodents! For 5 years, the Tamia Pack process has enabled us to store 350 t / year under vacuum without the use of a cold room. Thank you to them for their services and all my development wishes around the world. »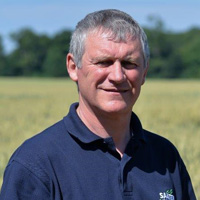 Jean Luc Quandalle
Breeder, Technical Manager,ASUR PLANT BREEDING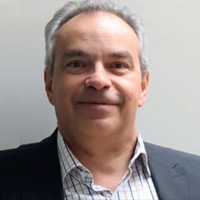 « During the last 2 campaigns we have used the services of TAMIA PACK. Vacuum technology represents a real innovation for us to protect and preserve our stocks of high-value commercial seeds. We appreciated the relationship with the TAMIA PACK team who know the world of seeds perfectly. »
Dominique Hoffer
Director of Operation Cereal, Hybrid, Forage seeds,SEMENCES DE FRANCE
« During the last 2 campaigns we have used the services of TAMIA PACK. Vacuum technology represents a real innovation for us to protect and preserve our stocks of high-value commercial seeds. We appreciated the relationship with the TAMIA PACK team who know the world of seeds perfectly. »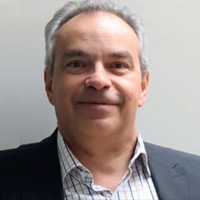 Dominique Hoffer
Director of Operation Cereal, Hybrid, Forage seeds,SEMENCES DE FRANCE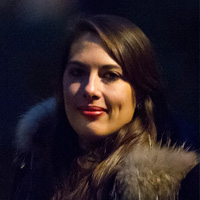 « I think it's a good innovation that has a mobile function. Why not also offer it to our members, for small batches or set up the process on a factory. »
Anne-Sophie Jouvenet
Operation Manager, COCEBI (Organic farming cooperative)
« I think it's a good innovation that has a mobile function. Why not also offer it to our members, for small batches or set up the process on a factory. »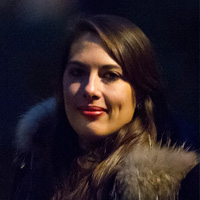 Anne-Sophie Jouvenet
Operation Manager, COCEBI (Organic farming cooperative)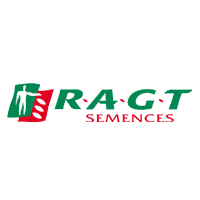 « In order to guarantee the preservation of our G1 and G2 seeds, we have vacuum-packed many varieties in 25 kg bags with the TAMIA Box equipment. I really appreciated the professionalism of the team during this service, as well as the ease of use of the machine. I look forward to seeing the result over the next few months. »
Clément Chabot
Site Manager, RAGT
« In order to guarantee the preservation of our G1 and G2 seeds, we have vacuum-packed many varieties in 25 kg bags with the TAMIA Box equipment. I really appreciated the professionalism of the team during this service, as well as the ease of use of the machine. I look forward to seeing the result over the next few months. »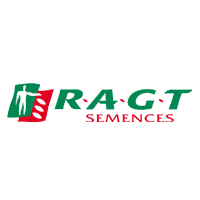 Clément Chabot
Site Manager, RAGT
« TAMIA PACK came to carry out a vacuum sealing service with its mobile platform in May 2020. Twelve months later the big-bags are still perfectly vacuum-packed, which is a great satisfaction. This new SAFET'HY process provides a real solution for the preservation and management of our seed stocks, especially since the limitation of storage insecticides. »
Patrick Beauvois
Seed Production Manager,TERRE ATLANTIQUE
« TAMIA PACK came to carry out a vacuum sealing service with its mobile platform in May 2020. Twelve months later the big-bags are still perfectly vacuum-packed, which is a great satisfaction. This new SAFET'HY process provides a real solution for the preservation and management of our seed stocks, especially since the limitation of storage insecticides. »
Patrick Beauvois
Seed Production Manager,TERRE ATLANTIQUE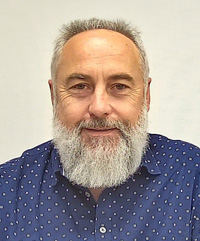 « This year, we carried out the vacuum packing with TAMIA PACK of our carry-over stocks of certified organic seeds. The interest was obvious to us for two main reasons: • The preservation of the germination faculty • the protection against storage insects We believe that the cost versus the value of a certified organic seed is a profitable operation. »
Gilles Lachambre
Director of EUROSEM
« This year, we carried out the vacuum packing with TAMIA PACK of our carry-over stocks of certified organic seeds. The interest was obvious to us for two main reasons: • The preservation of the germination faculty • the protection against storage insects We believe that the cost versus the value of a certified organic seed is a profitable operation. »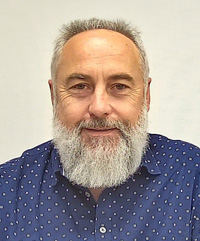 Gilles Lachambre
Director of EUROSEM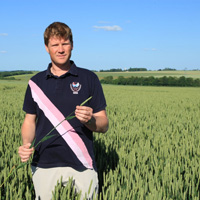 « The SAFET'HY process is an effective means of controlling insects. Thanks to it I was able to protect my seeds without risk of downgrading. »
Thomas Bourgeois
President of FNAMS(French Seed Growers Union), organic farmer
« The SAFET'HY process is an effective means of controlling insects. Thanks to it I was able to protect my seeds without risk of downgrading. »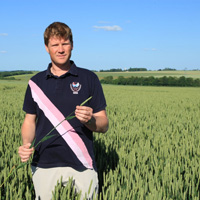 Thomas Bourgeois
President of FNAMS(French Seed Growers Union), organic farmer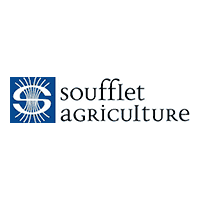 « The TAMIA PACK team came to carry out a vacuum packing service for several hundred tonnes of seeds, on several species in our factory in Nogent-sur-Seine. I really appreciated the professionalism of this young team and I find this new technology very interesting. To follow and encourage. »
Jean-Paul Moreau
Commercial Director, Seed Market Manager,SOUFFLET AGRICULTURE
« The TAMIA PACK team came to carry out a vacuum packing service for several hundred tonnes of seeds, on several species in our factory in Nogent-sur-Seine. I really appreciated the professionalism of this young team and I find this new technology very interesting. To follow and encourage. »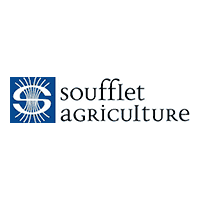 Jean-Paul Moreau
Commercial Director, Seed Market Manager,SOUFFLET AGRICULTURE